Del Mar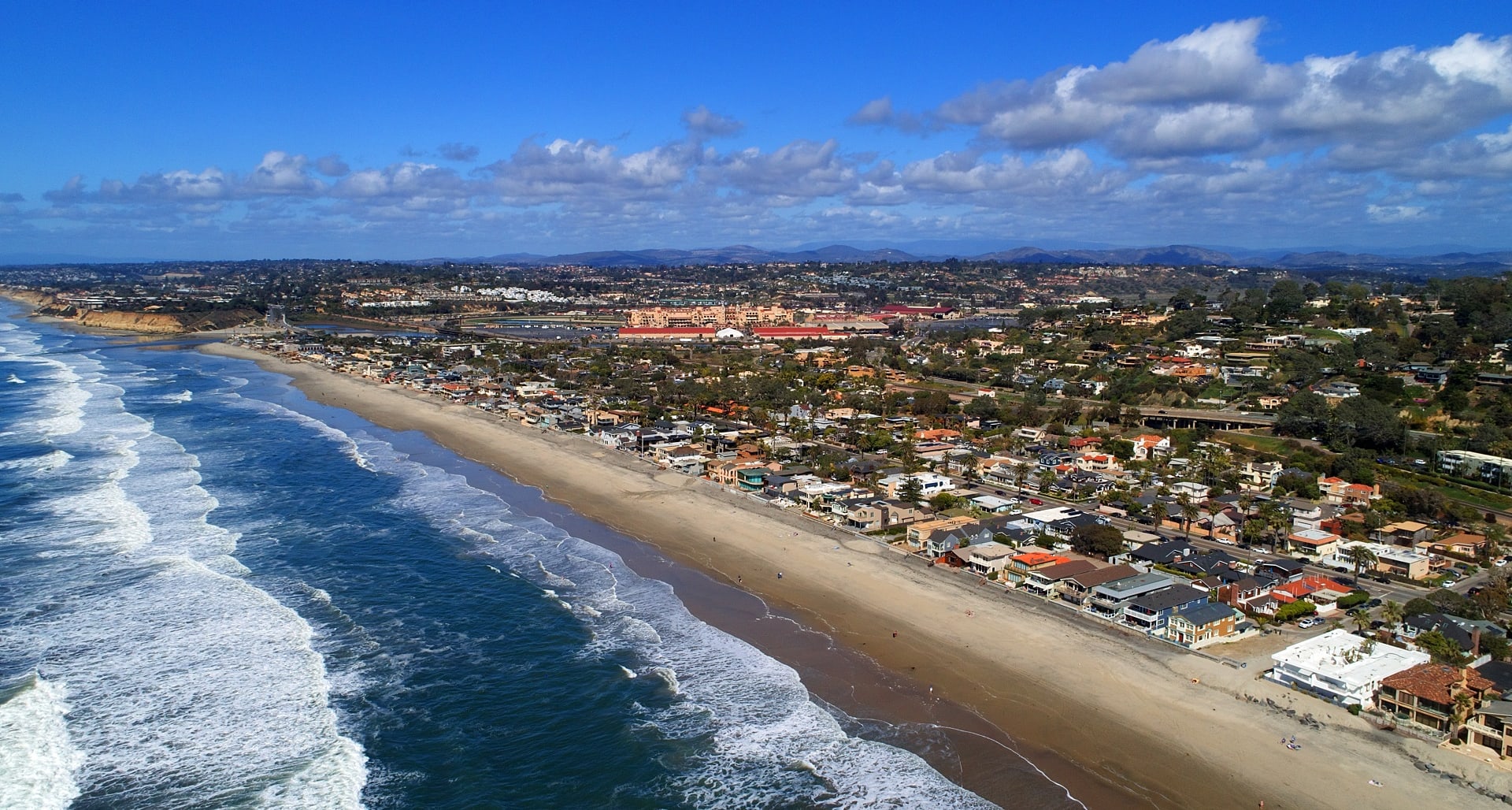 Del Mar, Spanish for by the sea, is an upscale, residential Pacific beach town on the Southern California coast. Located 20 miles north of San Diego and just north of the Torrey Pines State Reserve, this delightful community was homesteaded in the late 1800's Del Mar's subtropical/Mediterranean climate is probably one of the most desirable climates in Southern California and the U.S.
Del Mar, California, has a population of about 4,200 and has 2,600 housing units in two square miles. Community members have put in place building guidelines that ensure no high-rises or billboards will sully its gorgeous panoramas of the Pacific. The character and charm of Del Mar are echoed in its winding streets, the multimillion dollar homes scattered in canyons and hillsides, and breathtaking ocean lookouts. Camino Del Mar runs through the town from the upscale shops and galleries in the sophisticated Del Mar Plaza to the charming original Village of Del Mar with specialty boutiques in buildings dating from the 1880s.
The current average home value is $1,328,100, up about 16% from 2012.The land in Del Mar's 2 square miles has been fully developed.
Del Mar hosts the annual summer San Diego County Fair and is the location of the nationally famous Del Mar Thoroughbred Club racetrack. Bing Crosby took a leadership role in establishing the Del Mar Turf Club in 1937. It is featured in his song, Where the Surf Meets the Turf.
Torrey Pines State Reserve is located just south of the town. These 2,000 acres of unspoiled forest and beach land is home to the rarest pine in the U.S. The Torrey Pine grows in only one other location, on Santa Rosa Island, 170 miles to the northwest. Hiking along the its steep sandstone bluffs you can spot gray whales out in the Pacific Ocean during their annual migration and dolphins splashing near shore.
Del Mar is known for its many beautiful beaches; it has been listed in Time Magazine's Greatest Beaches in the World. Del Mar's beach area stretches for two miles along the western edge of the city. It's 15 blocks of unrivaled loveliness. North Beach, locally known as Dog Beach, is a 1/2-mile dog-friendly stretch of the beach that welcomes canine's year 'round.
Del Mar is a small village with a large heart, opening its arms to tourists and affluent residents alike. Come enjoy the warm sand, the sparkling blue waves and the welcoming community of Del Mar in the Southern California. For more information on this community click here.