Encinitas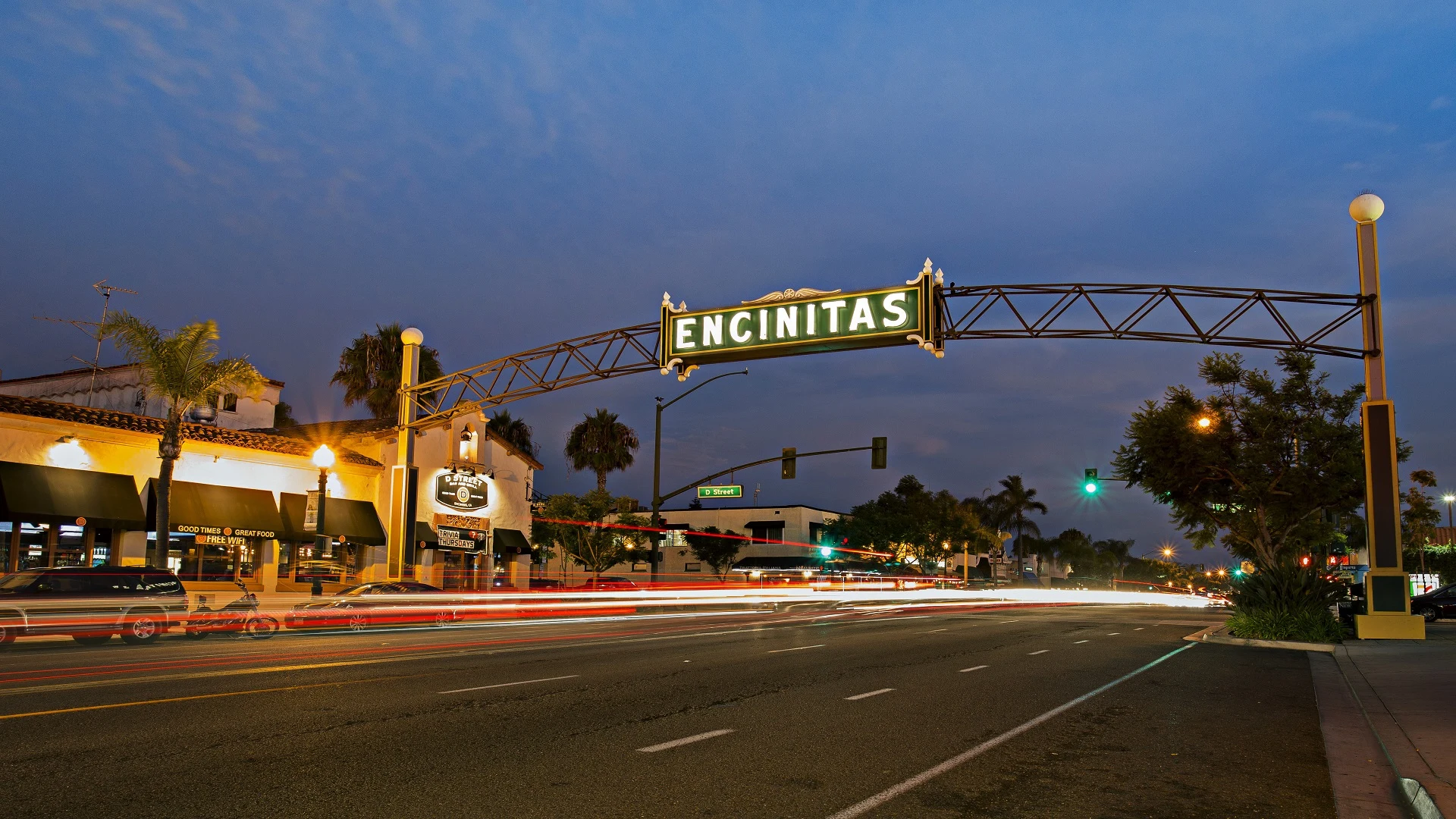 Encinitas is a coastal town located in northern San Diego County, distinguished by its varied terrain of natural beauty: beaches, cliffs, mesa bluffs and, inland, rolling hills. With 11 beaches on 6 miles of coastline and a mild Mediterranean climate, Encinitas is a community of happy, active residents.
In 1986 five neighborhoods incorporated to form Encinitas: Leucadia, an older coastal town of tree-lined boulevards, art galleries and shops; Cardiff-by-the-Sea, Encinitas' southernmost community, has hillside properties and ocean views; Olivenhain, an inland, semi-rural hilly area, boasts large homes on horse-friendly 2 acre lots; Old Encinitas, a beachside area has a mix of housing styles and businesses; New Encinitas, just over the ridge from the older city center, features tract homes, shopping malls and golf courses.
Golf enthusiasts play the championship 18 hole par 72 Encinitas Ranch Golf Course and enjoy its panoramic ocean views. The city boasts hiking trails and excellent birding at the San Elijo Lagoon and Ecological Reserve to the south with visits from over 2300 bird species, as well as the Batiquitos Lagoon on the north.
Surfing is a popular sport, especially at Swami's Reef, one of the top rated surfing spots in the world with competitions year round. In addition to swimmers, inhabitants of the reef include lobsters, halibut, and grunion; at low tide visitors can spy brittle stars, sea hares and octopi in the tide pools. The flat rocks of the reef contain 45 million year old fossil imprints.
Residents gather to watch sunsets along Moonlight Beach, hike along the many inviting trails and live in near perfect Mediterranean weather. Truly a city to experience in your lifetime! For more information on this community click here.