Mission Beach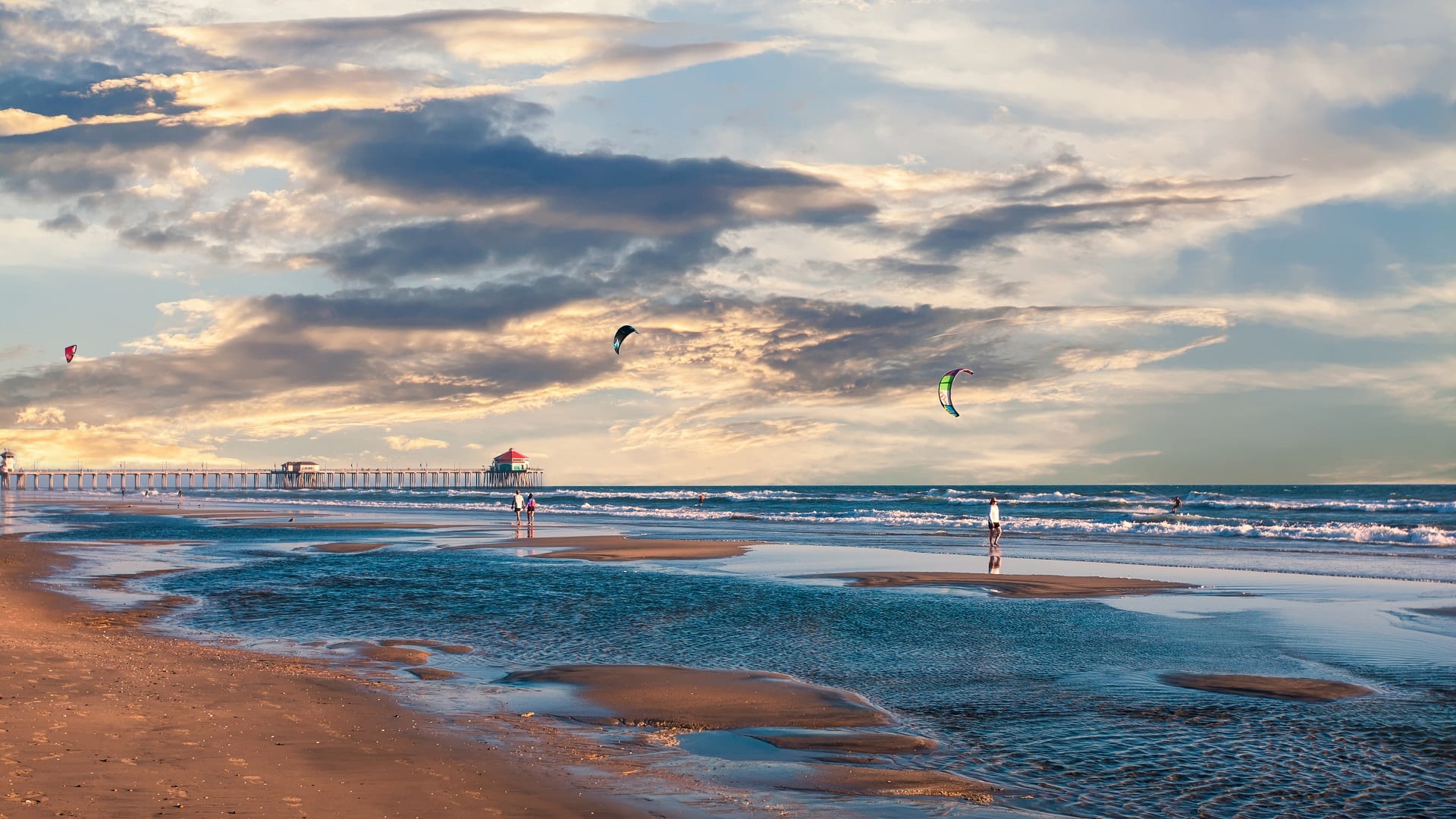 Mission Beach is a community built on a sandbar between the Pacific Ocean and Mission Bay. It is part of the city of San Diego, California. Mission Beach spans nearly two miles of ocean front. It is bounded by the San Diego River estuary on the south, Mission Bay Park on the east, and the community of Pacific Beach on the north. A boardwalk runs along the beaches on both the ocean and bay sides of the community. Many residential structures in Mission Beach were built in the 1930s and '40s as summer cottages and some date as early as the 1920s.
Mission Beach offers opportunities to participate in sunbathing, horseshoes, surfing, bicycling, skateboarding, Frisbee tossing, and other outdoor activities. A local skating club, "Skate This!," performs for free on weekends, executing trick skating and dancing on both rollerblades and traditional skates. It is a well known, popular location for engaging in sports, including beach volleyball and basketball, with courts available for both. There is a public recreation center on Santa Clara Place on the bay side of Mission Beach. At the south end of Belmont Park is the Wave House Athletic Club, a full-service beachside fitness center, complete with cardio equipment, weights, fitness classes, aquatic classes in the Plunge, and beach Bootcamps. Mission Beach includes Mariner's Point, the original site of the over-the-line softball-on-the-beach tournament. Many beachgoers are local college and university students, but both tourists and permanent residents of the beach and other areas are also frequent visitors to the beach. Weekly and monthly rentals are available during the summer months.
Mission Beach has many well-known bars. Most bars in the neighborhood are relaxed, beach-style gathering places. Some of the more popular venues are Guava Beach, The Sandbar Sports Grill, The Beachcomber, The Pennant in South Mission, The Coaster Saloon, Draft, and the Wave House.