Local Advertising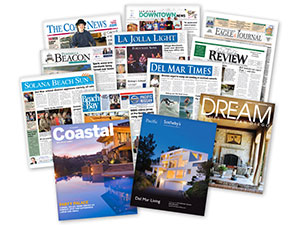 While taking great pride in our ability to market internationally, our local efforts are most attractive to our San Diego clientele. Our listings are featured in the finest local publications with the most comprehensive and effective distribution in the county, including the San Diego U-T, Dream Homes Magazine, several local weekly newspapers, Luxe, and Riviera. We have selected the best options to ensure your property reaches the highest quantity of the most quality consumer in the San Diego area.
Digital Marketing
Our Digital and Electronic marketing options provide a streamlined, easy way for agents to increase exposure on websites and social media. Pacific Sotheby's Realty offers a number of emailing services to create easy-to-read newsletters in minutes with the ability to reach thousands of preferred consumers. Our digital marketing pieces feature the same quality as Sotheby's International Realty® print advertising. Easy-to-use apps for the iPad and smart phone ensure you are never without a listing presentation or marketing campaign, even when you're on the go. Materials are constantly updated on all digital platforms and ensure that you will always be in possession of the most cutting-edge marketing materials in an increasingly digitized world.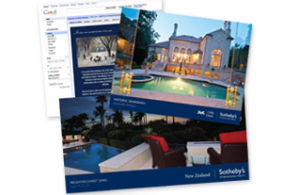 Global Marketing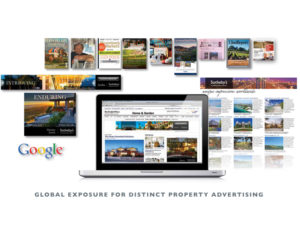 As a Sotheby's International Realty® brokerage, we have access to an unparalleled global advertising network, which places our listings at the forefront of the international market, appealing to the choicest buyers around the world. From targeted print advertising vehicles to exclusive digital marketing offerings to exposure via our network of global offices, property advertising opportunities offered by the Sotheby's International Realty® network include an array of unique and individualized options to successfully market your home. Our property promotion includes global media outlets such as the New York Times, Wall Street Journal, Bloomberg Markets, Google, YouTube, BBC, Financial Times, Architectural Digest and many more. sir.com
Global Online Media
Our 2014 media plan is expected to deliver nearly 800 million impressions through our partner's highly visible and influential platforms resulting in extraordinary brand recognition and property exposure.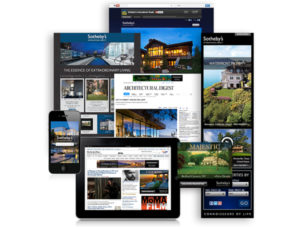 Listing Distribution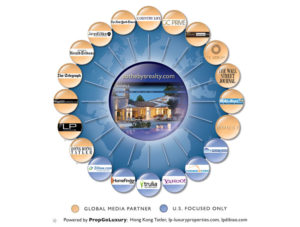 The Sotheby's International Realty® brand has partnered with and distributes properties to the most significant media companies and real estate-focused websites in the world resulting in 60,000,0000 property views annually.
Search Engine Marketing
90% of home buyers begin their search for their home online. Through our re-evaluated and evolving strategies, we continue to drive the most relevant home buyers to pacificsothebysrealty.com and your property. As an international brand, we target real estate consumers globally by translating our search engine content into a number of languages including English, Spanish, Italian and Russian. In 2012 our network received 4.06 million visits from search engines, over 135.6 million "paid search impressions" and thousands of relevant leads.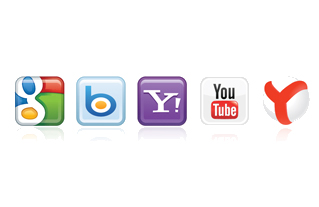 SIR Mobile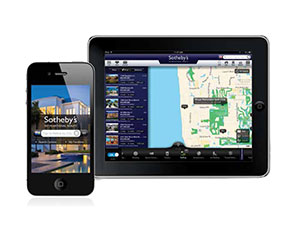 Currently there are more internet searches worldwide on a mobile device than on a computer. SIR MOBILE is the only luxury real estate mobile app that works anywhere and searches globally in 45 countries.
eGALLERY
Featured in most of the Sotheby's International Realty® and Sotheby's auction house locations around the world, the eGallery is a real time, dynamic property slide show designed to provide worldwide reach for your property. Additional property brochures are sent to hundreds of real estate and Auction house locations around the world providing additional exposure for the listings our network represents.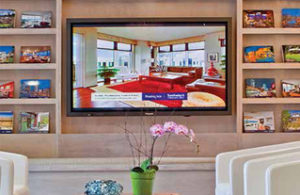 Sotheby's Auction House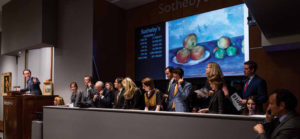 The collaboration between realty and auction leverages our brand's rich history, heritage and sophistication to enhance market perceptions about the properties we represent. In the global markets we serve, this is a powerful differentiator.
sothebys.com